Suzanne Heaps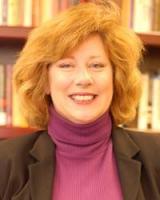 Suzanne Heaps, Office Manager for St. Paul Center performs an integral role in the day-to-day operations of the office as well as provide administrative support for the Vice Presidents of the St. Paul Center.
Suzanne has held a variety of executive admin positions and was a board member for Missions of Hope (a non-profit) Catholic apostolate. Her past experience includes being the Theology secretary at Franciscan University of Steubenville, Budget and Contracts admin for Alaska Airlines and has worked as an independent marketing and website developer for a general surgeon in Washington State.
Suzanne is the mother of two children who both attend Franciscan University and is pursuing a Bachelor's degree in Communication Arts at Franciscan as well. She hopes to graduate from College with her children.
Suzanne and her husband Matthew reside in Steubenville, Ohio.